How did Product Experience Management (PXM) come about?
The digital boom in the e-commerce industry had a profound impact on consumer habits. Heretofore linear and predictable, over the years the customer journey became more complex and less direct. Today, 73% of buyers check our more than one sales channel before making their decision. Ultra-connected and omnipresent, they often use several of the brand's different touch points: eCommerce website, Marketplaces, distributor websites, pure players, social networks… today's consumer can research and compare information wherever and whenever they want.
With the multiplication of sales channels, clients expect to find contents adapted to the different channels through which they engage with the brand. Among these contents, product information is the most important for the client's purchasing decision. The quality of images, the relevancy of product characteristics, consistency of price, level of detail in product datasheets… the buyer scrutinizes each product before making the decision to buy.
Consumer habits have changed radically giving rise to a new concept: Product Experience Management (PXM). The new Grail of e-commerce, Product Experience Management or PXM, involves adjusting product information to suit each sales channel, target or context. A customer-centric approach aimed at creating an exceptional and unique customer experience.
PIM & PXM: how do they work together?
As digital develops, businesses have been multiplying the systems and tools used to handle large volumes of product related data (ERP, CRM, PLM, e-commerce platforms…).
This dispersion of information sources generates errors such as the omission of certain obligatory elements (EAN code, product type, brand name) or poorly structure product descriptions. These errors which can appear to be minor, leave a negative impression and can have a huge impact on brand image.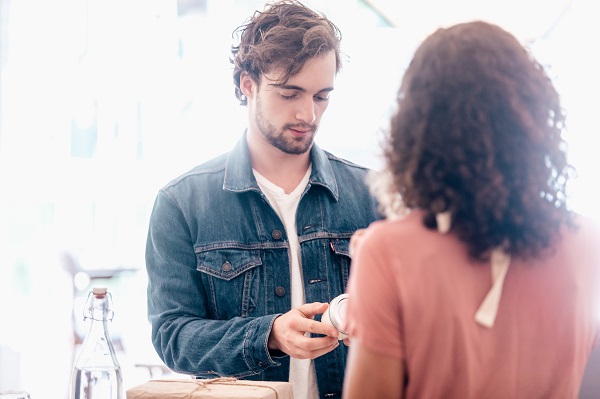 According to a survey by Onespace, 98% of buyers abandoned their purchase because of incomplete or incorrect product information. This is why it's important that any information relating to your products be faultless, as it is both a conveyer of your brand image and a key element in your customers' shopping experience.
Goaland's PIM solution and its print module were designed to cover all the problems encountered by e-commerce industry businesses.
Trusted partners
Goaland has been working alongside over 40 brands, supporting the implementation of their omnichannel strategies. Backed by our experience in product experience management, we place quality of service and attention to detail at the very core of our business model. Our consultants are present and at your service at every step of your corporate project: platform configuration, structuring product information, managing interactions with the existing software solutions in your IS.
In this digital era, Product Experience Management is relative to all industries. Our clients are major stakeholders in the Tourism, Industry, Publishing, Retail and Energy industries. To provide you with solutions adapted to your precise needs, we have developed our expertise in the industry struggles that you encounter every day.
See how our solutions are used on a daily basis by Belambra , hotel and resort specialist, but also by Weber Saint-Gobain , leader mondial de solutions à base de mortier, Allibert , world leader in mortar based solutions CCAS , organizer of social activities for French electricity and gas industries.
Control your product experience fully from start to finish
Nowadays, wherever you are, buyers are hyper connected! Increasingly demanding, they expect product information to be consistent, customized, and complete, whatever the channel used to connect with the brand.
This is a revolution in consumer habits that requires a complete overhaul in the way product information is processed, in particular in the e-commerce sector. To meet these new challenges, businesses are increasingly turning towards Product Information Management solutions known as (PIM) to provide a global and coherent product experience on all sales channels.
Boosting your efficiency in production information management, simplification of the product data enhancement process, accelerating your Time To Market, increasing sales… PIM solutions have numerous benefits in the implementation of an omnichannel strategy and enable you to communicate consistent, up to date and complete product information in the right place and at the right time.
To provide an exceptional product experience for your customers, check out Goaland's PIM solution.