PIM, the solution for a seamless product experience
87% of today's consumers begin their product search online. The rise in digital options has given buyers the possibility to switch between several different channels (offline or online) to find as much information as possible about a product: eCommerce sites, stores, print or digital catalogs… The customer journey has become more complex, but buyers want consistent and accurate information, whichever channel they use.
Increasingly popular among businesses, PIM software – Product Information Management – has become an essential means of meeting the demands of shoppers. These solutions enable you to provide the buyer with consistent and accurate product information through all the stages of their customer journey. So how does the PIM contribute to providing a unique product experience for your customers?
PIM and the Product Experience: what are the challenges facing businesses?
Provide high quality product information
Product information management has become a major opportunity for businesses. It has an immediate impact on the buyer's image of your brand, and it is therefore essential to provide your customers with accurate and updated product information on each selling channel.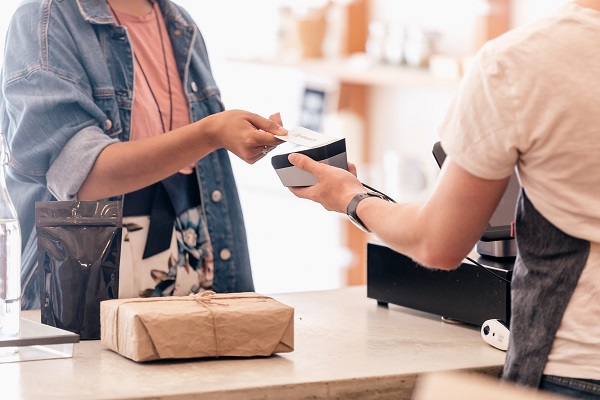 Achieving this becomes particularly complicated when you are managing thousands of products with a multitude of variants. While the volumes of product information continue to grow within a company, this information is often scattered among many different sources: ERP, CRM, Excel files… This dispersal of product information inevitably generates errors and greatly reduces the efficiency of the Marketing and Product teams: time wasted looking for product information, duplications, input errors… In this context it is crucial to set up a central product repository.
By centralizing all product data, the PIM becomes the company's unique repository in which all product information is stored: marketing, logistics, technical or user data. Your teams have constant access to updated, accurate product data for all their needs.
Incorrect or missing information also leave a "negative impression" in the minds of your customers who see this as a lack of professionalism. For example, 42% of buyers say that they have returned a product bought online due to an error in the product description. With a PIM, you can provide reliable and consistent information on all your selling channels (eCommerce sites, marketplaces, e-catalogs, print catalogs…).
Provide a fully consistent product experience
Buyers want to find the same product information at all stages of their customer journey. For 87% of buyers, finding different information for the same product when roaming from one channel to another, can cause them to delay their purchase when it doesn't put them off completely.
To deliver a seamless customer journey, your teams must have the means of reacting quickly to any changes to your product catalog (special offers, discontinuation of a product…) and to ensure the consistency of information on all sales channels. Product Information Management allows you to manage your product data in real time and on all the channels on which you interact with customers.
PIM uses connectors to interact with your company's third-party Information Systems like your ERP (Enterprise Resource Planning) or your CRM (Customer Relationship Management), to communicate accurate product data quickly to your websites (CMS, eCommerce platforms), mobile applications, distribution networks (XML flows, APIs) or automated page layout tools.
Thanks to a bird's-eye view of your product experience, you provide the buyer with access to accurate and consistent information every time they interact with your brand.
PIM software or how to create a superior product experience
Throughout the customer journey, buyers will inevitably go through several phases: search for information, comparing similar products from different brands… In answer to the buyer's queries, the company needs to provide detailed and comprehensive product information to gain their trust while helping them find the product that best suits their needs.
To achieve this, the PIM solution facilitates cooperation between the different departments and enables you to manage the enrichment of product information across the company. A workflow system allows your teams to work collaboratively on product data enrichment. Depending on their user rights and profile, each contributor can input additional and/or missing information, check the quality and comprehensiveness of product data, monitor the progress of product datasheets, or approve product data before it is sent to the different sales channels.
With PIM, you will give your customers consistent and high-quality product information on each selling channel: online store, marketplaces, print or digital catalogs, etc. To provide an exceptional product experience for your customers, check out Goaland's PIM.