Manage your print publications
Despite the boom in all things digital, consumers still appreciate getting printed documents. As an example, 8 out of 10 consumers 8 out of 10 consumers will trust a print catalog when making their decision to buy. Contrary to digital contents, print documents are palpable and last longer. They provide the buyer with a "tangible trace" of your brand which they can choose to keep with them and read again and again.
Print also gives the reader an "object" which they can enjoy, often of high quality: texture of the paper, color scheme, thickness of the document… Paper provides a sensorial experience that calls upon sight and touch making it easier to remember information.
Despite the numerous advantages of print, businesses are faced with endless challenges to produce print catalogs to a professional quality. Every year they must design and print thousands of print documents with increasingly short lead times. To deliver the right message to the customer, Marketing and Product teams must adapt each publication to its specific context: renewal of an offer, product launch, new market, seasonal promotion…
Rising to these challenges, businesses are increasingly turning towards print modules which allow you to create all the company's print materials simply and efficiently: catalogs, brochures, flyers, leaflets… while guaranteeing top quality for each publication. So how exactly do these modules allow you to manage and control the production of your print publications. What advantages do these modules provide for the company?
Print remains vital for business
Trade fairs, street marketing campaigns or sales meetings, print catalogs are a strategic ally to support you in your activity. This day to day use requires the annual creation of thousands of printed materials with short lead times. For example, in 2017 Ikea generated 203 million copies of their print catalogs.
Many companies are now using print modules to simplify the creation of all types of corporate publications: catalogs, flyers, brochures, leaflets… for increased control over their annual production of print publications.
Manage your publications with Goaland's print module
Design your publications carefully
Print catalogs are made to last and your clients can spend time reading them and come back to them whenever they want. It is essential to consider the quality and clarity of the document. Whether they are designed for information or for advertising, every one of your printed publications must be of the highest possible quality.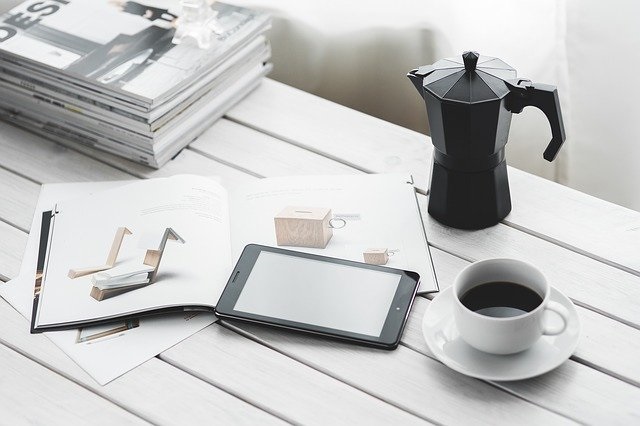 Goaland's print module is based on Adobe InDesign Server and simplifies the creation process of all your printed materials. You can create InDesign documents through its simple and user-friendly interface. Using the "drag and drop" system you are free to place information as you choose and to create high quality, contextualized layouts.
Our print module also enables you to get the best from the data you manage through PIM, MDM or an eCommerce platform. Using your product data base, our print module generates, automatically or semi automatically, print catalogs which you can then adjust at will (cropping and framing images, placing and sizing of texts, creation of additional text blocks, management of pages in the flat-plan…).
If you do not yet use a product information management solution, Goaland's PIM centralizes and structures all of your product information. The solution is designed to integrate naturally with the print module for optimized management of all your publications.
Encourage collaborative work in the company
A brochure, guide or catalog is not a document that you throw together at the last minute. Preparing this type of publication takes time and involves a certain number of essential stages: gathering key information, determining segments, choosing the format, creating a mock-up… This process is complex and involves constant interaction between your teams (ad agency, creative teams, marketing department, product managers…).
The print module provides advanced features that facilitate collaborative work, giving you more control over the process of producing print catalogs. Your teams can use the annotation tools to interact on a document during the production process, in real time, (leave a comment, suggest additions, or make changes…). A warning system notifies the person concerned automatically to enable them to react quickly to a remark. Finally, a powerful workflow system allows you to follow the progress of your print project, step by step: proofreading, validation… until you have achieved the desired result.
Provide the right information at the right time
67% of consumers state that their expectations have never been higher in terms of their shopping experiences. In an omnichannel context, customers expect product information that is relevant and contextualized. To deliver this to the customer, you need to systematically adapt your print publications to each situation: launching a new range, winning new markets, deploying a product abroad… the print module helps you rise to these challenges by enabling you to change your print catalogs in real time. Editing takes place online and allows each participant to work on elements that are always up to date. You can provide the right information for the buyer at the right time.
Using a print module along with your PIM gives you full control over your print publications: brochures, catalogs, leaflets, flyers… To accelerate your print productions while ensuring that you produce the best possible quality, check out Goaland's print module based on Adobe InDesign Server©.