The customer product experience has an ever-increasing importance in the success of a business. It involves providing the buyer with positive emotions throughout their customer journey. 84% of businesses1 saw a noticeable increase in revenue after focusing on the product experience.
87% of customers2 currently begin their product search on digital channels. For Marketing teams, this makes it necessary to provide top-quality, consistent, and contextualized product information. For the shopper, this personalization creates an emotional attachment to the product, encouraging the purchase. This has given rise to the concept of "Product eXperience Management" (or PXM).
It has become essential for businesses to take PXM into consideration. To create a convincing product experience, businesses are using PIM (Product Information Management) software. PIM makes it easier to manage your product information and to optimize its distribution over many channels, in several languages, adapted to contexts and targets.
So how can PIM create a connection between the consumer and the product? How does PIM software optimize the customer experience?
Product eXperience Management (PXM): a cornerstone for customer satisfaction
The quality of content associated with the product is at the heart of the customer experience. 87% of buyers3 consider it to be an important part of their decision to purchase.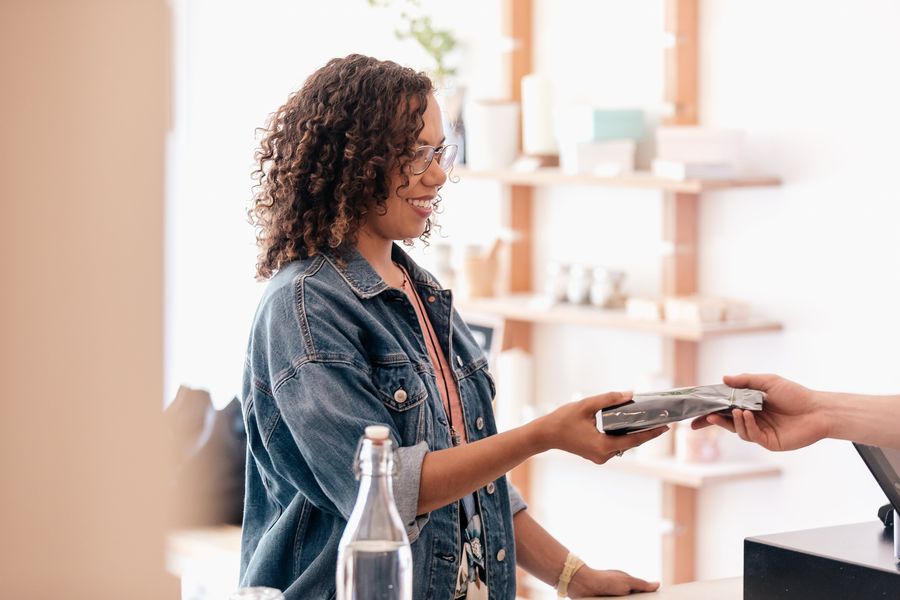 Create positive emotions
There is a link between the quality of product information and customer satisfaction. 50% of shoppers3 have returned a product because it did not match its description. This discrepancy between the product ordered and the product received is one of the main causes of customer frustration. Result: 54% of shoppers3 would think twice before repurchasing from a vendor to which they have previously returned a product.
When the buyer looks at a photo of the product or reads its description, they can envisage themselves using the product. Quality and personalized product information make for a better customer experience: they create positive emotions and make the purchase more probable. To persuade shoppers to buy their products, brands need to provide detailed, accurate and up to date information at every stage of the customer journey.
Meet consumer expectations
In an omnichannel context, shoppers use all the available resources to search for a product or to compare different brands.
Product information must be consistent with the context and the information channel. The shopper expects to find product information adapted to their geographic localization (language, currency, local norms…). By putting the consumer's expectations at the heart of the customer journey, businesses incorporate « the emotional aspect » in the production experience. It is this experience that encourages the shopper to buy and increases your sales.
PIM: for a successful customer experience
For a successful customer experience, active product eXperience management is critical. For businesses it can be extremely difficult to manage numerous references, for different selling channels, countries, or targets. To do so, businesses are increasingly choosing to use PIM (Product Information Management) software.
By centralizing all product information, PIM avoids errors in the data presented to the customer. Product and Marketing teams have constant access to a unique product reference source with complete, accurate, up to date and validated information. PIM also enables you to adapt product information to the geographic location of the consumer, and to the format requirements of each distribution channel...
Provide the best customer experience with Goaland's PIM
Goaland's PIM enables you to manage and control the quality of your product data on all distribution channels. A validation workflow engine allows each stakeholder to intervene on product data, depending on their user rights, and to guarantee the quality of the information that you circulate.
With the Goaland solution, you provide the customer with information adapted to each context. Translation management features make it easier to contextualize product information for each country and/or target. The solution also guarantees the consistency of product data on each selling channel. Lookup tables allow you to arrange product information in the required format: size of product images, characteristics used, number of characters required…
With Goaland you give your customers the best possible product experience at each step of their customer journey.
---
1Morgan, B. M. (2019, september 24). 50 Stats That Prove The Value Of Customer Experience.
2Morgan, B. M. (2019, may 21). 50 Retail Innovation Stats That Prove The Power Of Customer Experience
3Chrum, A. C. 10 Stats That Prove the Importance of Product Content for E-commerce [Infographic].