On an eCommerce site, product datasheets provide the buyer with the information they need to make an informed purchasing choice. The information contained in these datasheets can encourage shoppers or put them off buying a product.
This means that a business must present shoppers with detailed and well-structured product datasheets which remove any potential obstacles to a purchase.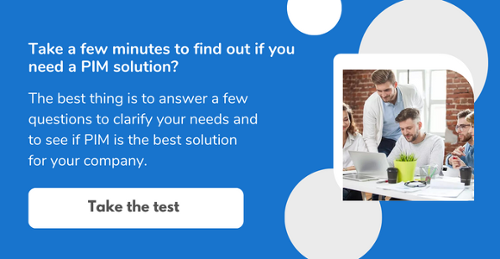 Among the content that buyers expect to find on a product datasheet: product features (76%1), reviews (71%1), photos (66%1), sales information (38%1), FAQs (28%1)…
Check out these 6 essential tips for designing high-quality product datasheets to provide the information that shoppers are looking for.
1. Structure your product datasheets
A product datasheet must be well structured and contain detailed information on the product. To make this information clear for the shopper, it needs to be prioritized appropriately.
On a product page, the essential information should be found as high up as possible2, preferably above the fold: product name, versions, photos, marketing descriptions, technical features, price, add to cart button…
Other elements are complementary to this information and can be placed further down on the product datasheet. For example, Amazon publishes a lot of additional information3 (FAQ, comparisons with similar articles, customer comments…) to enable shoppers to find out more about the product.
2. Write a detailed product description
Writing the best product description is essential. Along with photos of the product, for 82% of shoppers4 the description is the most influential content in their decision to buy.
The product description needs to not only inform but also to attract. The company must ensure that their text is well spaced out and clearly and concisely presents the main advantages of the product. It should also be written in a hard-hitting text and use « storytelling »5 to make shoppers want to buy it (a story about the product, manufacturing anecdotes, expertise with a difference).
3. Point out technical features
Technical features are particularly popular among shoppers when they are looking to buy a product: 78% of them6 consider them to be very important.
These technical features must be precise and easy to read. If the product is complicated, its features should be presented as a list of bullet points, making it easier for the shopper to find the information they're looking for more quickly: sizes, volumes, weights, materials… You should also provide additional documents to help the shopper better understand the product (instructions, user manuals or guides…).
4. Present prices clearly
The price is one of the key elements on a product datasheet: it is the number one element7 influencing the shopper's decision to buy.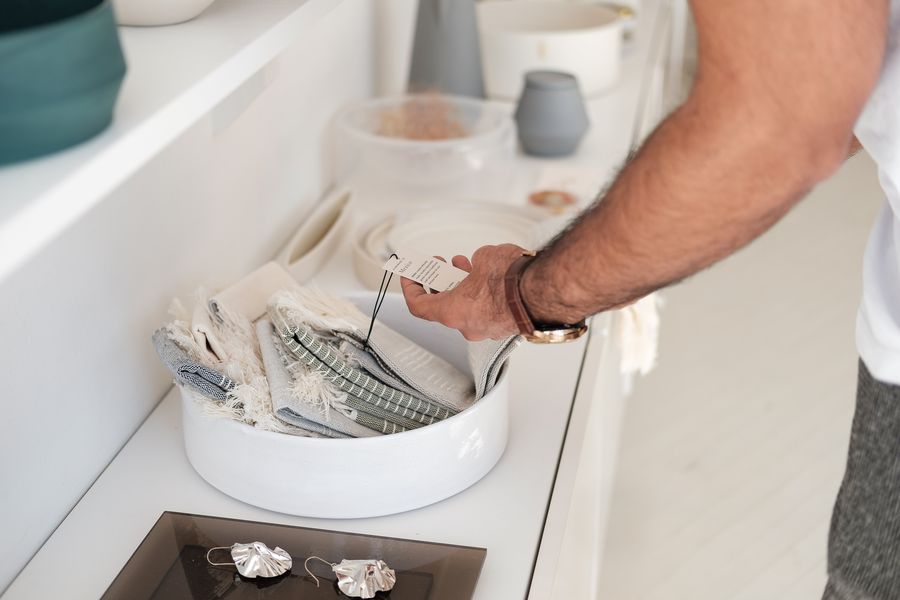 The price must be presented clearly. It must stand out from the other information on the product datasheet: choose a color that contrasts with the rest of the page, increase the typeface size, put the figures in bold… You must also be transparent and inform the shopper of any additional costs which could add to the initial product price (delivery costs, taxes, customs fees…).
When a shopper buys on line, they want to know the real price of a product and might change their mind at any time if the actual price is different to initially announced: 21% of shoppers8 abandon their carts for this reason.
5. Include images that inspire confidence
Before buying, a shopper may fear that the product will not correspond to their expectations: 50% of shoppers9 worry about this.
In answer to this, you should publish high quality photos: good lighting and composition, high resolution… Top quality photos will inspire confidence and portray the image of a serious and professional brand.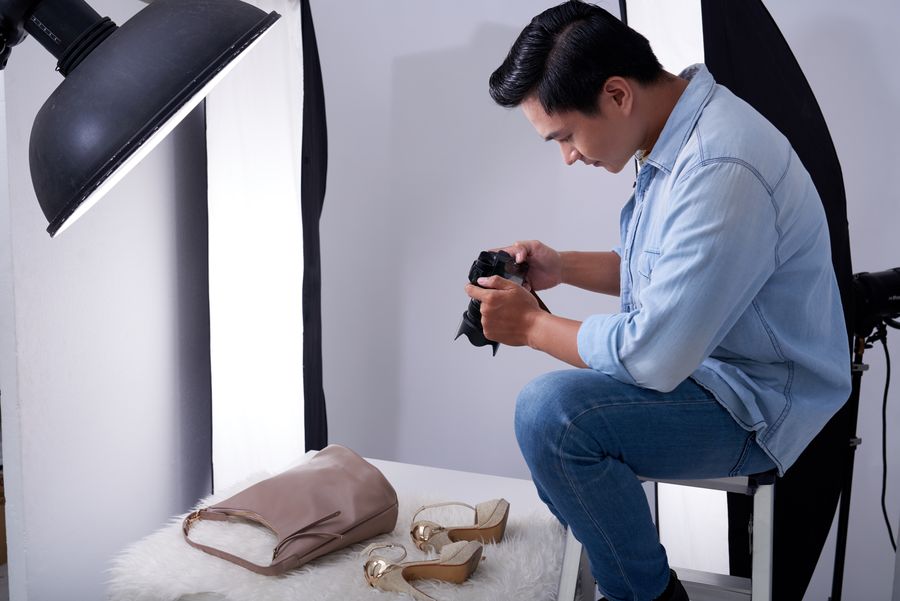 You should also enable shoppers to see the details of the product. For example, the retailer could provide a zoom system to show the details of an item of clothing: zippers, external pockets, lining… This feature is essential to allow shoppers to make an informed choice: 70% of online shoppers10 use these features before confirming their order.
6. Indicate stock levels
On a product datasheet, 33% of shoppers7 want to access information about available stocks. This is one of the determining factors they consider when choosing an eCommerce site or buying online.
When your product is out of stock, it is essential to inform the shopper as quickly as possible. If this information is not indicated, they may continue through their shopping process without being able to finalize their transaction. This lack of anticipation can give them the impression that you have « wasted their time ».
The retailer must keep their information on available stocks up to date and remove products from their product catalog quickly if they are out of stock. You can always leave the product visible, disenable the cart button and encourage shoppers to provide their email address to receive an update when the product is back in stock.
When designing high quality product datasheets, a company should consider many different details: prioritization of information, photo quality, clear and legible sales information… This is essential and will enable the company to increase their sales. To achieve this requires the use of suitable tools.
---
1 Chrum, A.10 Stats That Prove the Importance of Product Content for E-commerce [Infographic].
2 Verdoy, A. V. (2017, december 13). Good eCommerce Product Description Examples. semrush.com.
3 Faire une fiche produit : Exemples et 6 règles à suivre. (2021, april 8). oberlo.fr.
4 Garcia, K. G. (2018, october 22). Why Product Page Details Matter. emarketer.com.
5 7 conseils pour rédiger des descriptions produit qui convertissent. (2018, october 23). ecommerce-nation.fr.
6 Pestanes, P. P. & Gautier, B. G. Baromètre des nouvelles tendances de consommation 2019. wavestone.com.
7 2017 Global Online Consumer Report KPMG. The truth about online consumers. assets.kpmg.
8 Ward, B. W. (2021, july 29). 10 Cart Abandonment Statistics You Need To Know – 2021. salecycle.com.
9 Wyzowl. 5 Stats That Prove Ecommerce Stores Need Video. wyzowl.com.
10 Henault, J. H. (2020, april 9). 50 faits incontournables pour une stratégie E-commerce en 2020. fr.semrush.com.