The rise of digital uses has transformed the traditional customer journey. Previously linear the modern customer journey is said to be "ATAWAD"acronym for "AnyTime, AnyWhere, Any Device": Smartphones, PCs, Tablets, Smart objects… In today's society, the consumer is "hyper connected" and can check out your product offer, online, from any device. Among the touch points preferred by consumers, online sales websites such as Amazon, Cdiscount and eBay rank among the top 25 eCommerce websites generating the most traffic1. Good deals, express delivery, 24/7 accessibility, stock volumes… the many advantages of eCommerce are appealing to new consumers every year.
Despite the development of digital, the use of print remains essential to sales and marketing teams. Product catalogs, brochures, flyers… printed materials maintain their capacity to differentiate from the competition and continue to engage and attract the consumer. While there is a tendency to oppose print and digital distribution channels, the best strategy is to use them together to increase your brand's visibility.
To generate print catalogs of a professional quality, more and more businesses are using assisted layout software solutions. Connected to your eCommerce platform, how do these solutions enable you to boost the visibility of your product range? How do these solutions encourage prospective buyers to contact your brand?
The importance of print catalogs in this digital era
Digitalization of the customer journey
The advent of "100% digital" has created new opportunities for eCommerce vendors. The customer journey has never been so abundant or diverse: Marketplaces, eCommerce websites, reseller websites or pure players… There is a multitude of selling channels that can be used by the consumer at any stage in their customer journey. Among the reasons for choosing to buy online rather than at a point of sale: the price (78%), the range (59%), or the delivery options (51 %2).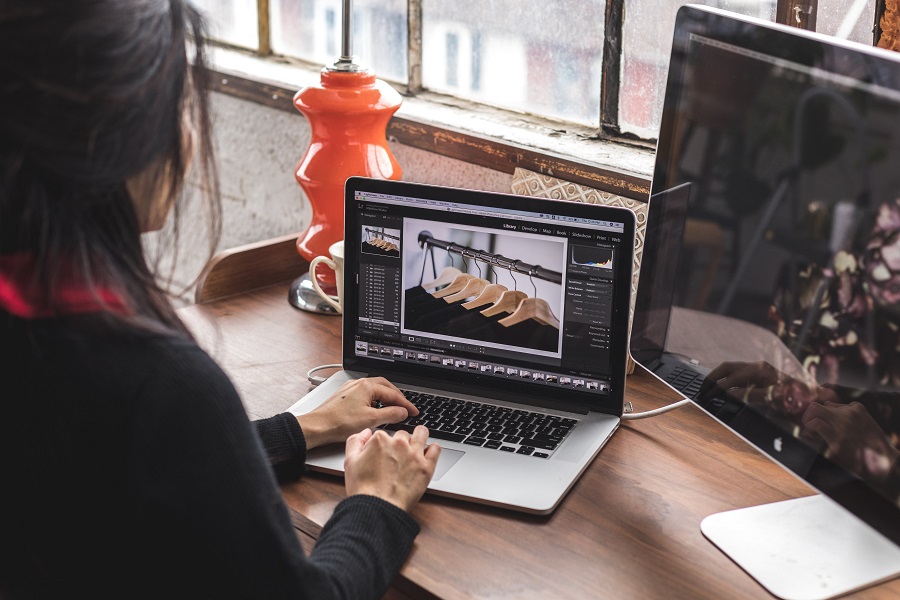 With the rise in all things digital, the number of eCommerce websites has exploded. Among the most used eCommerce platforms, Magento stands out as a world leader in eCommerce solutions, appreciated for its modularity and wide range of functions. While there are numerous advantages to online sales, consumers continue to use all of the sales channels available to them a shopping experience during which buyers can begin their research on their smartphone, continue to glean information on their tablet, see the product on "the brand's catalog" and finalize their purchase in a store.
Print is a means of standing out
Contrary to what many people believe, paper remains a channel that should not be underestimated. Product catalogs, leaflets or brochures… printed publications continue to play an important role in the promotion of a brand. According to a survey carried out by PWC3 auditing firm, catalogs continue to stand out (24%) among the most popular channels used by businesses to generate sales after stores, websites and mobile publications.
While so many things have become digital, paper remains easier to read and provides unequaled memorization of information. Considered to be more personal, more intimate, more engaging, print remains an essential selling channel for any business wishing to develop the visibility of its brand. A distinguishing element, it has shown itself to be an effective means of standing out from the competition in the eCommerce industry.
So, which distribution channel should you put your efforts into for the deployment of your marketing strategy? While the tendency is to consider that print and digital are opposed to each other, the best strategy is to consider them as two complementary selling channels working together to increase the visibility of your product offer.
How to get the most from your print catalogs?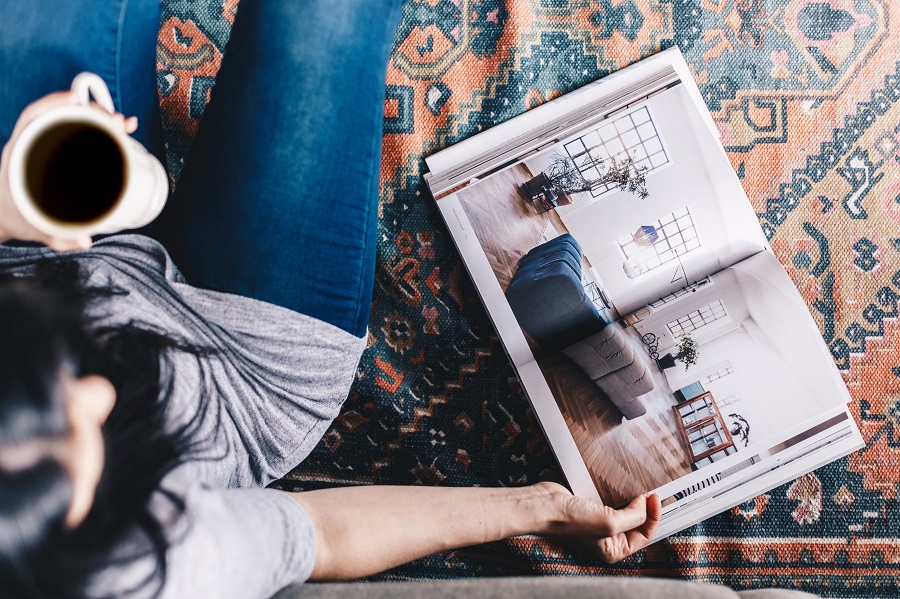 In this omnichannel era, the buyer can easily check out your product offer on different selling channels, be they print or digital. In this context, print catalogs enable buyers to pursue their shopping experience beyond your online product catalog and without interruptions.
To improve the customer's shopping experience, an increasing number of businesses use assisted layout solutions for their publications in addition to their eCommerce platform. Result: you can produce your print catalogs directly from the data in your eCommerce website.
Arsia Product Data Publishing and Magento: the winning combination for boosting the visibility of your brand and your products
Created in 2008, the Magento eCommerce platform has gained worldwide recognition. Magento provides storage functionalities for product information (multiple and customizable attributes) which can be used for selling channels other than online sales.
Connect Arsia Product Data Publishing with Magento
Based on Adobe InDesign Server©, Arsia Product Data Publishing is a professional standard assisted layout solution. The solution has connectors enabling it to interact directly with your Magento eCommerce platform. Once the connection has been made, you can create (from the product data stored in your Magento eCommerce website) all types of printed materials: catalogs, leaflets, product datasheets, technical brochures or price catalogs.
Create professional quality print publications
Arsia Product Data Publishing creates your documents, based on its own InDesign templates, by connecting to Magento through its secure webservices API and allows you to edit them directly online. Thanks to its ergonomic and intuitive interface, you can organize the elements composing your page with drag and drop and adjust the layout at your whim: visualization of zones, manipulation of elements page by page, action on a set of pages, reframing images…
Ensure the consistency of information between your print and digital communication channels
Arsia Product Data Publishing exports your publications in several formats: PDF, enhanced digital publications, InDesign templates... This means that you can make use of the full potential of your selling channels to develop the visibility of your products and communicate on all elements of your brand to the consumer at every stage of their customer journey.
---
1Kochegura, A. (2019, 10). TOP 25 most popular eCommerce websites on Google.fr in 2019. Semrush.com
2Marchais, C. (2018, 03). 58 % of consumers buy through the internet every month. business.lesechos.fr.
310 retailer investments for an uncertain future. pwc.fr.