Visibility, improved traffic, increased sales, recognition… Marketplaces present a fantastic business opportunity making your products available to a wider audience: shoppers make 51% of their purchases 1 through them.
Vendors are therefore increasingly using Marketplaces in addition to their company websites: with over a million2 joining Amazon every year. However, their ignorance of the rules of these sales platforms can have a negative impact on their selling experience: cautions, suspension of activity, loss of organic positioning, exclusion…
This makes it essential to really investigate how these platforms work before signing up to them.
Discover the pitfalls to avoid when selling on Marketplaces, and how to get the most from them.
Marketplace pitfall n°1:
Overlook the quality of product pages
Incomplete product information, input errors, missing logo, badly sized images… If the product pages are of poor quality, shoppers will be quick to head towards competitor brands.
Competition is fierce on the Marketplaces: the network of sellers has increased by +46%3 within the past year. In this context, catching the attention of shoppers has become a real challenge. To do so, sellers must present clear and detailed product pages. These pages must contain high-quality photos: 90% of Etsy users4 say that photos have an influence on their decision to buy. The pages must also contain reliable and precise product information: marketing descriptions, sales pitch, technical features, user instructions…
Marketplace pitfall n°2:
Duplicate product descriptions
On each Marketplace, sellers often do a simple "copy and paste" of the product description used on their website. This is counterproductive and has a negative impact on traffic.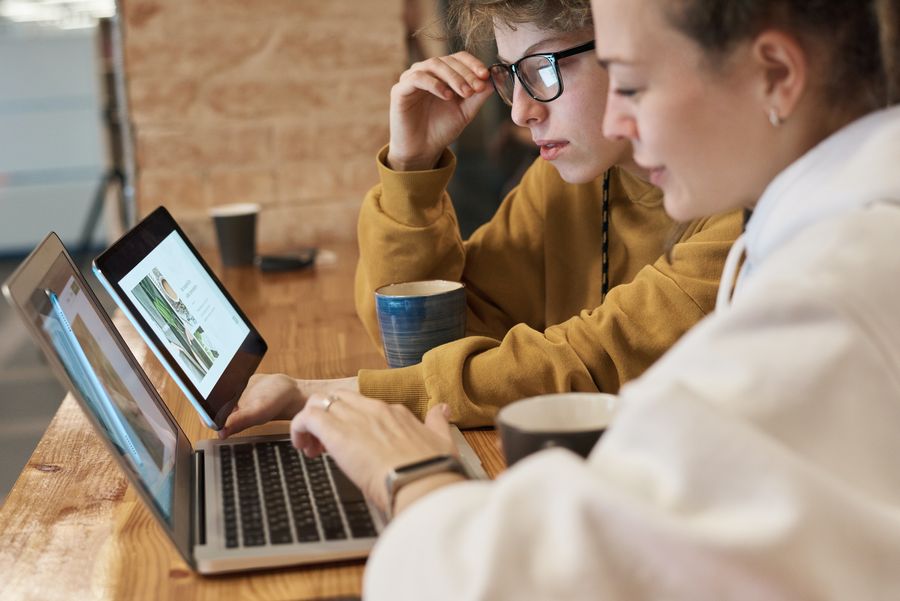 For example, when a seller duplicates the product description from their eCommerce site directly onto a leading Marketplace, the Google robots detect "duplicate content" and try to identify the copying site to lower its position in the search engine results pages (SERP).
To avoid these problems, the product description must be systematically adapted to the requirements of each Marketplace. Re-writing the product description is critical: it is the second criterion (59%5) influencing shoppers in their decision to buy, just behind the price (83%5).
Marketplace pitfall n°3:
Jump in without enough information
Sellers often join as many Marketplaces as possible, to boost their sales quickly, which can result in unpleasant experiences on the platforms.
Each Marketplace has a specific way of functioning: cost, personal data processing, payment system, shipping costs, conflict management… When a vendor signs a contract with the platform, they accept its terms and conditions, so it is essential to read them carefully before committing.
As Marketplaces have specific requirements (image formats, character limits, product categories, adaptations…), a seller should also consider whether they have the resources and the time required to systematically adapt their product catalog to the platform's requirements. Non-compliance can result in sanctions or permanent exclusion from the platform
Marketplace pitfall n°4:
Neglect ranking criteria
Each Marketplace uses very precise ranking criteria6 for organizing their product lists. A seller should look closely at these criteria to ensure that their products are visible to consumers: products positioned far down6 this list are rarely, or never consulted.
For example, Amazon considers "customer satisfaction" as one of its main criteria. To appear in the first results of their list a seller must make constant efforts to gain the trust of their customers: positive reviews, high scores generally, comments, quick delivery… 90% of shoppers1 will not order a product if it has less than three stars.
Marketplace pitfall n°5:
Overlook the logistics elements
It is essential to consider the logistics involved in managing a rapid rise in the volume of orders.
When a vendor joins several Marketplaces, they can quickly achieve a great number of individual visitors: for example, 100 million people visit Walmart7 every month.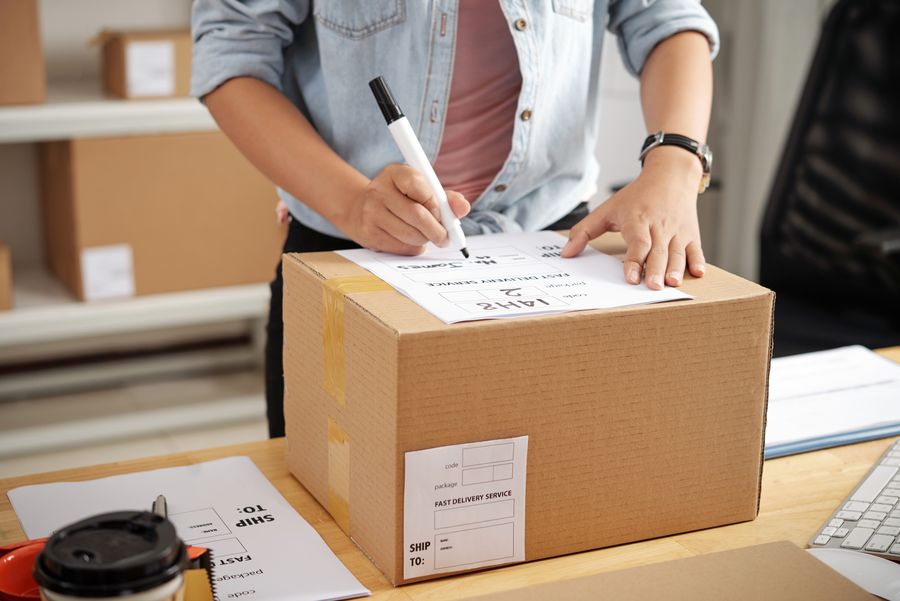 To process a potentially huge increase in the volume of orders, a seller needs to check beforehand that their e-logistics strategy8 will be able to cope with it: constant control over stocks, compliance with delivery times, centralization… They can also use a "Marketplace Fulfillment" service in which the Marketplace is in charge of the logistics chain. It is so important to anticipate this issue: a vendor who does not fulfill their obligations runs the risk of being alerted by the platform and/or seeing their sales activities suspended.
To sum up, Marketplaces are a great means of increasing your visibility. Used well, they can attract new consumers and quickly increase your sales. However, vendors need to be well informed before signing up to these platforms and work constantly to use their full potential. They should also use high-quality software for managing their product catalog on each Marketplace.
---
1 Henault, J. H. (2021, april 9). 50 faits incontournables pour une stratégie E-commerce en 2020. semrush.com. 2 Mohsin, M. M. (2021, march 9). 10 AMAZON STATISTICS YOU NEED TO KNOW IN 2021 [INFOGRAPHIC]. www.oberlo.com.
3 Mirakl. (2021, march 3). 2021 Enterprise Marketplace Index by Mirakl Reveals Marketplaces Grew at More than Double the Rate of Overall eCommerce in 2020. mirakl.com
4 Gabrielli, P. G. (2019, november 13). Why online marketplaces need professional photos. meero.com.
5 Criteo.Browsing & Buying Behaviour 2016. Study : online consumer shopping behaviour revealed. criteo.com.
6 De Matharel, L. D. M. (2021, march 11). Les 9 piliers d'une offre marketplace efficace. lsa-conso.fr.
7 Walmart. FAQs Still have a few questions ? Get to know Walmart Marketplace inside and out! marketplace.walmart.com.
8 Lengow. Comment mettre en place une stratégie e-logistique performante pour les marketplaces ? lengow.com.