During the Covid-19 crisis, shoppers are regularly reminded to be cautious and have begun to see online shopping as a safe alternative to instore shopping: 36% of shoppers1 now buy online, which is a 28%1 increase on pre-pandemic figures.
To keep up to date with the situation, businesses are having to adjust their strategies regularly as the health crisis develops. This is essential to ensure the survival of their activity.
Discover how the Covid-19 crisis has impacted eCommerce and how businesses have adapted.
Increase in eCommerce sales
Store closures, increased sanitary measures in those remaining open, limit to the number of people in stores… as the rules were tightened, many shoppers began to turn towards eCommerce websites.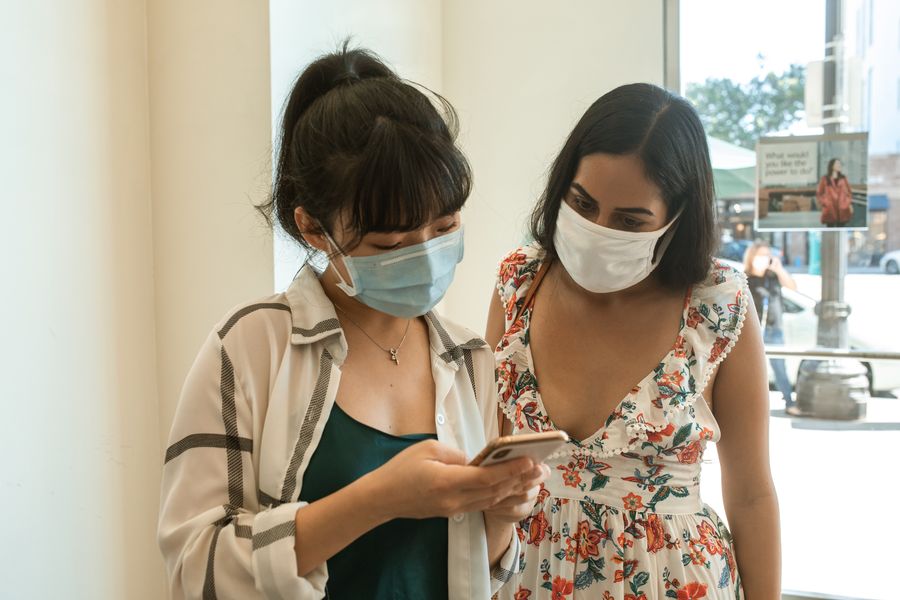 In this context, the number of visits to eCommerce sites boomed: generating 22 billion visits2 in June 2020, compared to 16.07 billion visits2 in January 2020.
Acceleration of transactions for certain industries
Indoor activities, virtual interactions, home cooking, generalization of working from home… the Covid-19 crisis has completely transformed the lifestyles of shoppers. In this context, a lot of transactions were made with businesses in specific industries.
Among the most profitable industries: retail and high-tech brands. The volume of eCommerce transactions increased by +103%3 in retail compared to the pre-crisis period and by +82%3 in businesses selling high-tech products.
The Covid-19 crisis has also had a negative impact on many other industries. With the travel restrictions in place, international travel and tourism related expenditure were reduced by 80%.4
Increase of traffic per product category
Government guidelines for limiting the spread of the virus and the successive lockdowns have changed the relationships that shoppers have with their homes. Obliged to remain indoors and transform their homes into living spaces, they have adopted new behaviors when looking for information on the web.
Among the most researched products per month: domestic appliances, leisure materials and sports equipment. The research numbers for these product categories doubled, or in some cases quadrupled5. Google searches for men's running clothes increased by +164%6, searches for puzzles by +318%6 and for yoga mats by +323%6.
Development of omnichannel strategies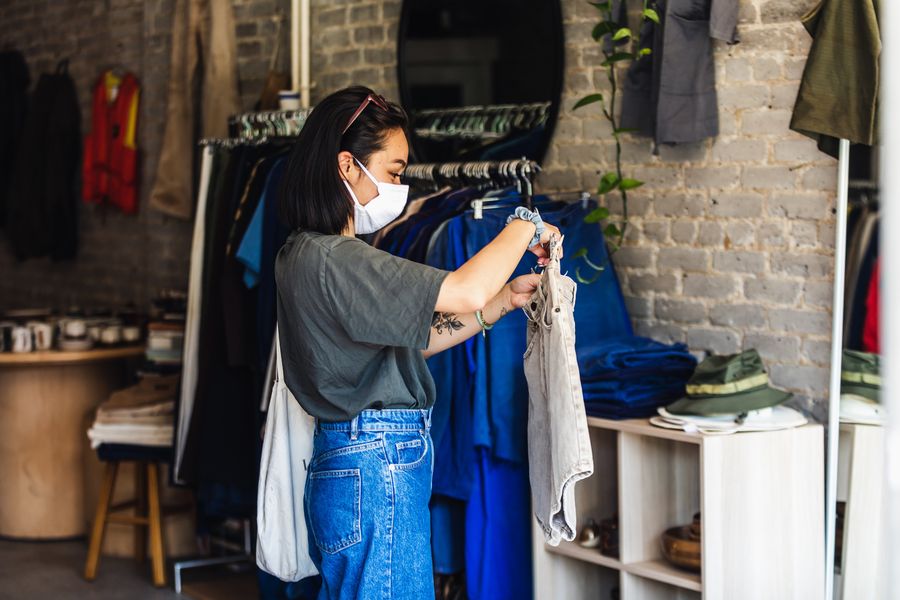 With the new regulations, visits to brick-and-mortar stores have dropped. Before the pandemic, 59% of shoppers7 said they had a high level of interaction with shops against 24%7 today.
This change in consumer behavior means that it has become essential for businesses with physical stores to develop their omnichannel marketing strategy to face this crisis and maintain a link with their shoppers.
In answer to these new challenges, businesses are developing new synergies between their physical and digital points of sale: implementation of pick-up points for online orders and/or in-store collection of online orders (Click and Collect), appointment through chat video with a personal shopper… They are also providing shoppers with a wide variety of online options: ordering through mobile apps (51%8), home delivery (45%8), live chat, chatbots and voice assistants (41%8), virtual consultations (35%8).
When this crisis is over, many of these new shopping habits will remain, with 56% of shoppers9 saying that they want to continue using Click and Collect services.
New consumer expectations
The impact of the health crisis on shopper's lifestyles has boosted their transition towards more responsible shopping: 61%10 now make more ethical, environmentally friendly or sustainable purchasing choices and 89%10 are likely to continue these shopping habits after Covid-19.
It is therefore essential for brands to take into consideration the socially responsible, environmental and ethical shopping preferences of today's shoppers, to allow them to shop worry-free.
Adaptation to logistics constraints
With the rise in online sales, comes a range of challenges for coping with the huge increase in orders: providing information to shoppers, guaranteeing the continuity of transport and delivery activities in line with health measures, managing numerous reimbursements…
To meet these challenges, business must communicate openly with shoppers: 65% of shoppers10 are attentive to a company's crisis management capabilities when they buy a product. Among the main actions11 to implement: publish a short and clear update on the company's current situation on the website header, update logistics information regularly (deliveries, product returns, reimbursements…), use the "return to stock" tool to inform shoppers of the replenishment of a product they were looking at…
Businesses must also be attentive to the quality of their product pages. When detailed and accurate, they provide shoppers with clear answers to all their pre-purchasing questions and therefore avoid numerous and costly product returns.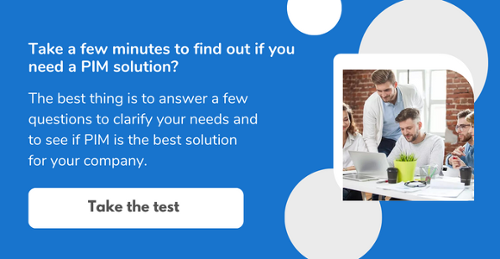 ---
1 Morgan, B. M. (2020, october 19). 50 Statistics Showing The Lasting Impact Of COVID-19 On Consumers. forbes.com.
2 Coronavirus impact on retail e-commerce website traffic worldwide as of June 2020, by average monthly visits. (2020, july). statista.com.
3 Bellaiche, J-M. B. (2020, april 29). L'Impact du Coronavirus sur l'e-commerce : les telecom & les produits high-tech bénéficient d'une forte croissance. contentsquare.com.
4 mckinsey. How COVID-19 is changing consumer behavior –now and forever.mckinsey.com
5 Andrienko, O. A. (2020, april 20). Ecommerce & Consumer Trends During Coronavirus. semrush.com
6 Andrieko, O. A. (2020, july 29). 2020 Digital Marketing Trends in Ecommerce. semrush.com.
7 Capgemini. (2020, april). The consumer and COVID-19 : Global consumer sentiment research in the consumer products and retail industry. capgemini.com.
8 Accenture. (2020, june 19). COVID-19 : 10 consumer trends impacting CPGs. accenture.com.
9 Harris, S. H. (2020, august 14). Safe shopping : the impact of COVID-19 on retail.orange-business.com.
10 COVID-19 : New habits are here to stay for retail consumers. (2020, august 13). accenture.com.
11 Lindberg, O. L. (2020, may 11). How to Optimize Your Client's Ecommerce Store in Response to COVID-19. shopify.com.