It is essential to have high quality product information to gain the trust of consumers and allow them to shop serenely. 87% of shoppers1 have lost faith in a brand due to incomplete and/or missing product information. To reassure potential buyers, you must provide enriched, optimized, and accurate product information.
To achieve this, many businesses are turning towards PIM (Product Information Management). At the heart of the information system, PIM interacts with the company's ERP (Enterprise Resource Planning) and CRM (Customer Relationship Management) software for a global administration of product information.
PIM, ERP and CRM can work together to guarantee the quality and accuracy of product information. We explain the specifics of each solution and how you can use them together to manage your product information in the best way possible.
PIM, ERP and CRM: purposes and benefits
ERP: guarantee the uniqueness of data
Too often, the different divisions in a company use their own specific tools for managing their activities. This multiplication of independently managed software solutions slows down team productivity and increases the risk of errors: time spent manually inputting data, duplications, inconsistencies… As a solution to this, ERP (Enterprise Resource Planning) software optimizes the overall management of the company's activities.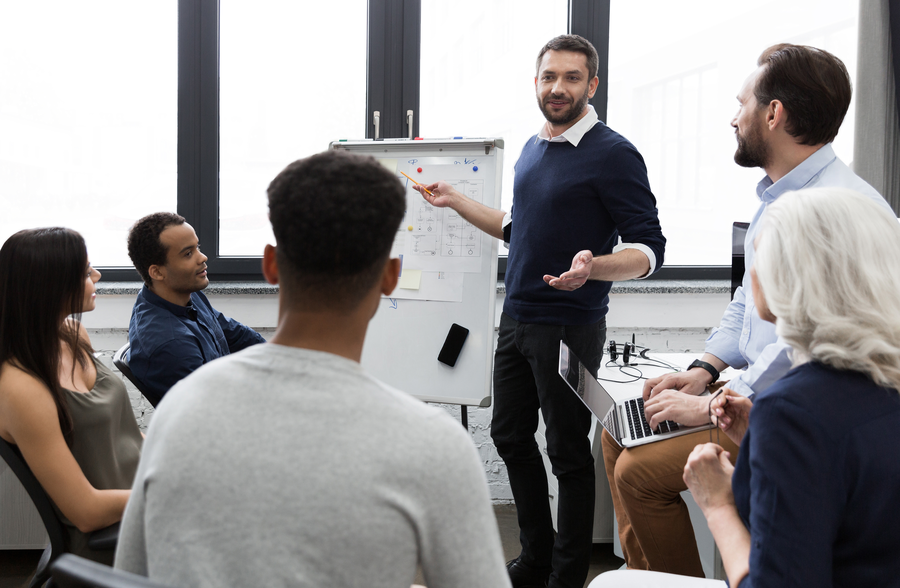 The ERP manages all the operational processes of a company and has several different functional modules each representing one specific management field: Human Resources, Accounting and invoicing, Purchasing, Logistics, Production…
With ERP, data is shared, standardized, and updated in real time. Employees from different divisions have constant access to precise, accurate information, essential for the company's business.
ERP reduces costs and increases efficiency. Once implemented, 95% of businesses2 see a substantial improvement in their operational processes.
CRM: guarantee sales efficiency
Good customer relations are a determining element in a company's commercial success. Businesses using a customer focused approach are 60% more profitable3. CRM (Customer Relationship Management) software improves how customer relations are managed.
CRM records, tracks, and analyzes all of the points of contact and interaction with a brand's existing and/or potential customers: contact details, business information, payment method, communication preferences…
When using a CRM, sales teams have an all-round, reliable, and up to date view of their customers. They can save time and automate their daily sales and loyalty building activities (sending emails, campaign management, sales reports…).
CRM improves sales performance: businesses that use it observe an average increase of 154 in revenue.
PIM: improve the quality of your product information
The cornerstone of any marketing and sales strategy is the quality of the product information available. An online seller can increase their conversion rate by 35%5 by associating high quality digital assets with their product data. PIM (Product Information Management) software greatly increases the quality of product information.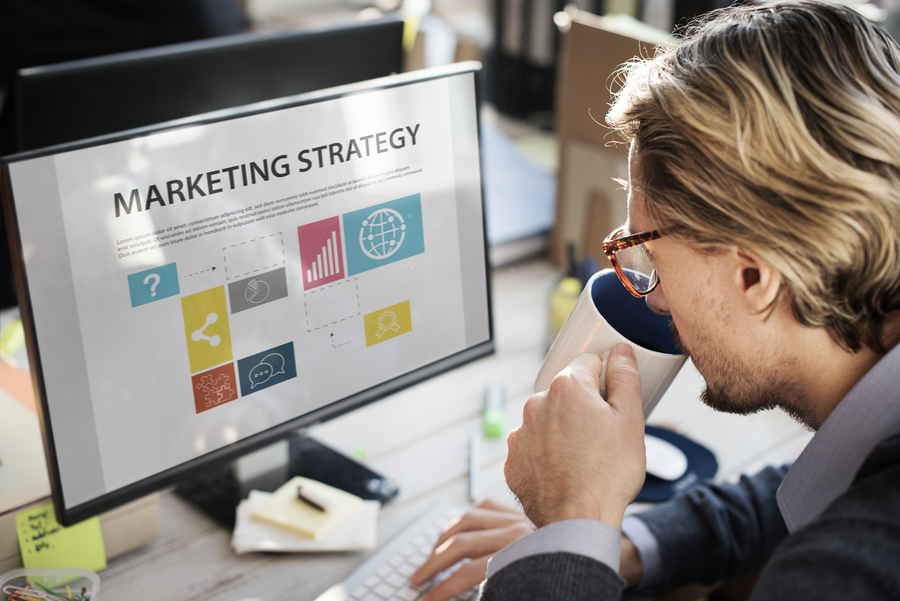 PIM centralizes and secures all product data (marketing, logistics, technical…). Its multi-user management features allow for collaboration between several teams to enrich product information. Depending on their user rights, each contributor can enrich and/or validate product information.
With PIM, Product and Marketing teams have instant access to a unique product repository containing complete, accurate and up to date product data.
According to the Wavestone Consultancy firm6, PIM is « a businesses accelerator » and guarantees « the correct implementation of Marketing strategies ».
PIM, ERP and CRM: manage your product information effectively
PIM, ERP and CRM: sources of product data
PIM, ERP and CRM are distinct software solutions, each containing product information.
ERP (Enterprise Resource Planning) software is used by all of a company's activities and stores supply chain and/or technical information relating to a product: EAN code, brand, price, size, composition… This information is essential for inputting and enriching a product page accurately.
More specific, CRM (Customer Relationship Management) software is used by sales teams and stores all customer data including information relating to the product (purchasing history, quote, purchase order, returns…). Linking this data to product information is essential to customize and enrich interactions with the customer: complete a quote with photos, target an offer correctly, indicate the last product bought in a thank you message…
PIM (Product Information Management) software goes a step further than simply storing product data with its advanced features for managing, enriching and communicating product information on all sales channels. On a daily basis, PIM is the central data repository for Product and Marketing teams.
Synchronize PIM, ERP and CRM for optimized quality
PIM (Product Information Management) software can work hand in hand with ERP (Enterprise Resource Planning) software and CRM (Customer Relationship Management) software. If used properly, PIM, ERP and CRM can work well together to get the most from the company's product data.
PIM uses connectors to retrieve and synchronize all the product data contained in the company's other software solutions: ERP, CRM, files in various formats (Excel, XML, Json…)…
PIM centralizes all product data and all information that is not contained in the ERP and/or ERP tool: sales pitches, SKU data, product descriptions, photos, translations… PIM becomes the reference tool for managing and optimizing all product information.
---
1 Verdoy, Á. V. (2017, december 13). Product Content is King for Your Conversion Rates : eCommerce.
2 Biel, J. B. 50 Critical ERP Statistics : 2020 Market Trends, Data and Analysis.
3 Morgan, B. M. (2019, may 13). 40 Stats On Digital Transformation And Customer Experience.
4 Bacquelin, E. B. (2020, february 11). 40 chiffres clés sur la prospection commerciale en 2019.
5 FrenchWeb. (2017, january 19). E-commerce : 10 chiffres qui montrent l'importance d'une bonne stratégie de contenu.
6 Wavestone. Les Master Data, Un levier pour exceller ?