The upsurge of digital has profoundly transformed consumer habits. Ultra-connected, they always investigate an item on the web before buying. To choose from among a multitude of brands, 81% of consumers will research online before deciding to purchase1. With hyper informed consumers, eCommerce businesses must up their game to stand out from the competition and catch the attention of the customer.
As a response to these new demands, PIM (Product Information Management) solutions are part of a process to improve the customer experience. Connected to your eCommerce platform, the PIM enables businesses to perfect the customer journey from start to finish with reliability of information, level of detail in product datasheets, content personalization depending on each channel…
Nothing is left chance to ensure an exceptional customer journey. So, what is the role of PIM in the optimization of your eCommerce website? How does connecting your eCommerce platform to PIM give you a competitive advantage over the industry?
Combining PIM and eCommerce: what are the advantages?
Gain the trust of the consumer
According to a survey by Onespace2, 50% of consumers have returned an item bought online because it doesn't match the product description . To be sure to give the buyer what they want and avoid returns, it's essential to provide them with accurate and reliable information.
In the eCommerce industry, there is a high probability of generating errors in product descriptions. Despite the increasingly dense and complex product offer, eCommerce businesses continue to manage their data dispersedly through scattered information sources (multiplication of applications such as ERP, CRM, PLM…). For an eCommerce site, this time-consuming process increases the likeliness of generating errors on the information presented to the end client. So how can you guarantee the reliability of online product data?
With a PIM, you can import and manage all your product information in a central reference source. Connected to other information systems (ERP, CRM, PLM…), PIM enables you to collect and check, in real time, the exactitude of all product related data: supplier data, technical, marketing or logistics data… This way all your product data is centralized, inspected and updated in a unique company software program.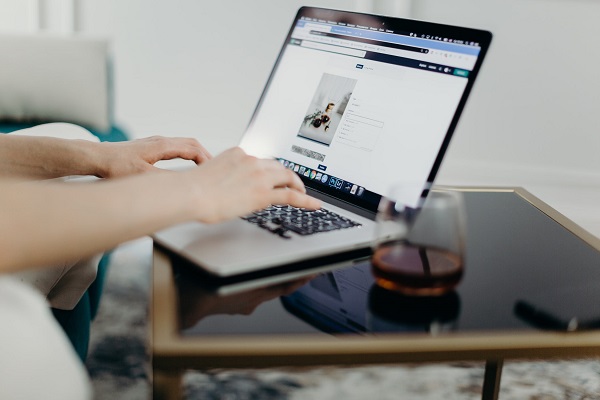 Boost your eCommerce sales
Better informed and more demanding, buyers expect to find highly detailed information on the products they research online. According to the survey carried out by Onespace2, 76% of participants said that product specifications are the most important contents of an eCommerce website..
The detail in your product datasheets must allow the buyer to get a clear and accurate idea of the product. To best anticipate questions from your prospects, the product page of your eCommerce site needs to provide all details: measurements, technical details, pictures or videos for a 360° view of a product.
Your product datasheets for eCommerce must also be professional to reassure the buyer. Some key information indicates the quality of a business: delivery conditions, payment methods or information about available stocks. Providing the buyer with comprehensive information at each stage of their journey will enable them to make their purchase in good faith.
Using PIM, each stakeholder in your eCommerce project can enrich the product data of your online sales website. This means the you can add additional information to your product datasheets, such as high-res images or technical documentation, and you can follow all the stages of the completion of your datasheets through their communication on your eCommerce site.
How to connect PIM and Magento successfully?
In the context of the booming eCommerce market, a large majority of eCommerce businesses are using a PIM to manage great volumes of product data. One of the key challenges for these businesses is to quickly adapt their content to each context, to provide the customer with the right information in the right place. While product data contextualization provides a competitive advantage, a PIM software solution boosts efficiency in the adaptation of contents to each distribution channel.
For example, to sell your product on the Amazon Marketplace, you must adapt your product information to the presentation specifications of their marketplace (size of image, characteristics used…). The interconnection between your PIM and your Magento eCommerce website will enable you to manage the consistency and suitability of your product information efficiently to meet the needs of your targets on each point of sales (eCommerce websites, Marketplaces, distributors…).
Magento or how to configure your eCommerce website?
Launched in 2008 by the American IT services and software engineering company Varien, Magento is now the "world leader in eCommerce platforms". Recognized throughout the world, the Magento open source eCommerce solution can carry huge volumes of data and present the ranges of several thousand products. With a wide range of features, there is no limit to the number of product families you can define or the varieties you can create by using the advanced categorization features.
Additionally, Magento provides online sellers with a platform that's sufficiently flexible to enable them to personalize their online store from start to finish depending on consumer expectations. For example, you can offer made-to-measure payment options, manage promotions targeted to each category, or provide real time information on available stocks. Another advantage is the variation of product types. This feature allows you to choose different sales options on your eCommerce website: bulk orders (products are sold cheaper together than if ordered individually), configurable sales (possibility to configure an item's characteristics before buying), or virtual sales (for example acquiring a downloadable link towards Kindle App).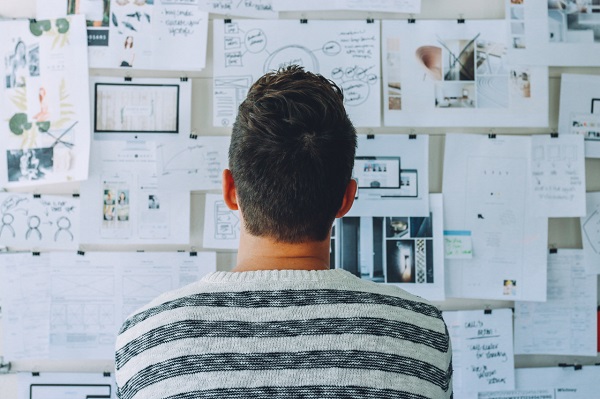 In addition to these many features working towards customer personalization, are the advanced contextualization features. Among them, the administration of multi-language and multi-currency websites and the possibility to manage several different eCommerce websites from one central database. In 2017, Magento was named as one of the "Leaders" in the "Magic Quadrant" research reports by Gartner, Inc., for its capacity to create a global vision. The Magento electronic eCommerce platform currently mobilizes 31,500 developers and has a rich ecosystem of partners in over 1150 advanced technologies and partner solutions including Goaland
Goaland: A PIM that integrates perfectly with Magento
World eCommerce sales are currently estimated at 3 530 billion US dollars. This figure should reach $6 540 billion by 20223. In this booming eCommerce market, it is increasingly difficult to catch the buyer's attention and to provide a personalized and differentiating shopping experience.
Manage your product information efficiently
To help you stand out in the eCommerce market, the Goaland PIM is an exhaustive solution combining the features of both a DAM (Digital Asset Management) and an MDM (Master Data Management). It enables you to provide a rich and exhaustive product experience for your clients by taking care of every step of the customer journey. As part of your marketing strategy, the Goaland PIM allows you to centralize, enrich and guarantee consistent distribution of your product data on all your sales channels. Its numerous advanced features make the Goaland solution particularly suitable for the deployment of an omnichannel eCommerce strategy: workflow validation and management of user rights, unlimited characteristics or management of calculated fields…
Synchronize your product data between the Goaland PIM and Magento
To boost the sales of your online store, Goaland offers extensions and connectors towards the different eCommerce solutions, including Magento in particular. Its features allow you to control and manage the entire product data import process towards your eCommerce platform. Once the transfer has been completed, you can easily access the detailed history of your imports.
Adapt your product information to each channel
To ensure the consistency of the customer's shopping experience, Goaland's PIM extension guarantees contextualized product information adapted to each distribution channel. Take for example the transfer of product data towards the Magento eCommerce website, the data will be automatically adapted to Magento's specific product attribute management norms. Similarly, you can adapt your product information to the layout indications for each distribution channel that you use: eCommerce websites, Marketplaces…
Goaland has been Magento's "technology partner"since 2019. Based on Magento 2 Standard webservices, the Goaland PIM solution is available in cloud or on-premise versions.
---
1Henault, J. (2019, 04). 50 faits incontournables pour une stratégie E-commerce en 2019. semrush.com
2Chrum, A. (2017, 08). 10 Stats That Prove the Importance of Product Content for E-commerce . onespace.com
3(2019, 08). Retail e-commerce sales worldwide from 2014 to 2023. statisat.com