In today's ultra-competitive environment, manufacturers must innovate, propose a varied product offer, and respond to the increasingly exacting constraints of the market: new regulations, increase in consumer expectations, innovation requirements…
To meet these challenges, it has become essential to use a PIM (Product Information Management) solution.
Discover the 4 main challenges of the industrial sector that PIM can help to resolve.
Challenge n°1 in industry: Managing a large volume of products
To remain competitive, manufacturers must manage thousands of products in a multitude of variations as well as all the information relating to each product: components, sizes, certifications, weight…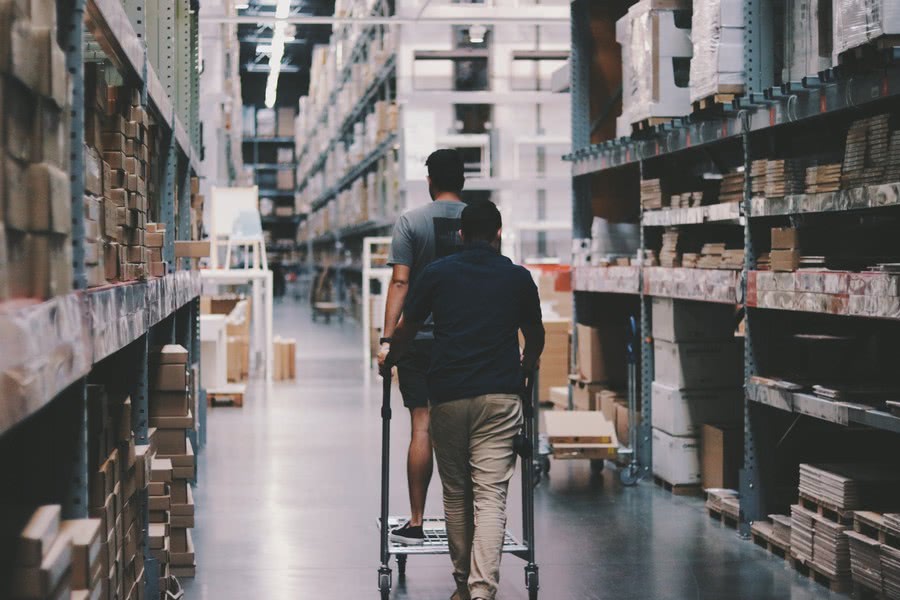 Far too often, they are not equipped with the technology required to handle this « exponential1 » increase in data: only 10% of them2 are « digitally adept ».
To manage their product information every day, they have no choice but to store this data in different « individually developed3 » systems and/or to battle with Excel3: impossible for two people to work simultaneously on a file, difficulty in tracking the changes made by each contributor, poor legibility…
PIM (Product Information Management) solutions centralize all product data (marketing, logistics, technical…) to act as the company's central product repository. PIM facilitates a 360° view of the product offer and federates all teams around a unique information source containing a reliable, complete, and up to date version of product data.
Challenge n°2 in industry: Guaranteeing the conformity of each product
To develop, manufacture and commercialize a new product means ensuring that the product is in compliance4 with a certain number of regulations.
These regulations are complicated, constantly evolving and have a widely varied field of application4: product safety, environmental impact, data protection, control over exports, competition law… If these regulations are not complied with, manufacturers can incur sanctions or criminal proceedings.
For manufacturers this involves managing large volumes of information on product compliance (ISO certifications, CE indications, declarations, technical documents…) and requires competitive watch to detect any evolutions and/or changes in the laws in force. As these constraints differ from one country to another, it also requires translating information into the relevant language and adapting it according to the legal context of the country in question.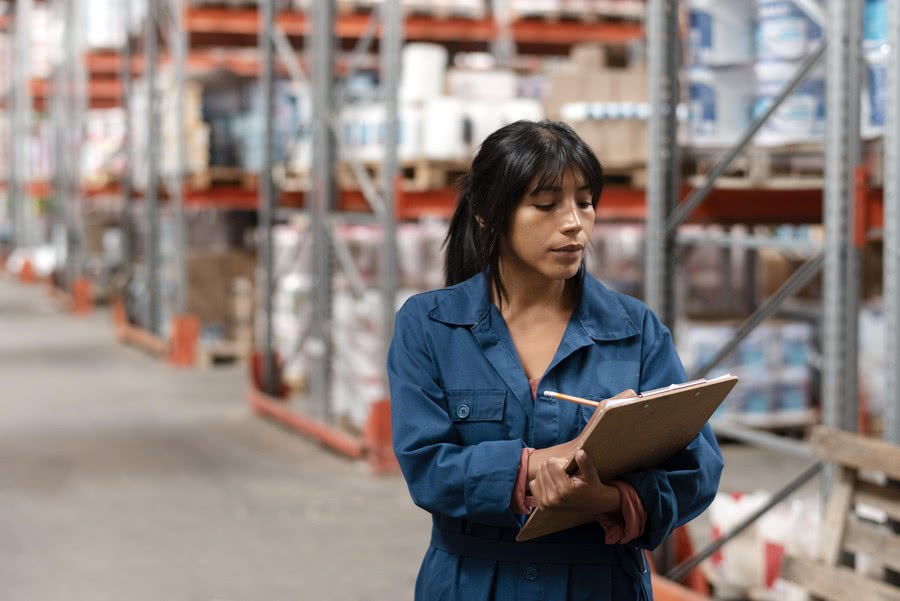 PIM allows Product and Marketing teams to manage all the information relating to product compliance and to anticipate potential changes in existing regulations. From this central repository, they can quickly update product data according to the legal context (new laws, standards and/or regulations…). Advanced features also allow them to manage the translation of this information into several languages and adapt it to each country.
Challenge n°3 in industry: Reducing the time to market
In today's highly competitive environment, the time to market is an important performance factor5. It is essential to innovate and launch new products regularly to remain competitive.
This means that manufacturers must manage a calendar5 integrating product release dates and anticipate the actions required for their launch.
For example, once the product is in stock, different teams (SEO, Marketing, Product…) must be able to work together to quickly prepare product information and publish it on the right selling channel. If the processes used are not optimized, this preparation can take several months: searching for and gathering the relevant product information, manually adapting this information to each country and/or target, enriching information, proofreading and validation…
The PIM solution simplifies the preparation of product information and allows several teams to guarantee its quality before distribution. Its multi-user management features facilitate collaboration between different teams and organizes their involvement in the quality of product information: correction, enrichment, validation… A workflow system also provides visibility over the completeness of product information according to several analysis rules (multilingual, per target and/or selling channel…) before distribution to the selling channels.
These processes greatly improve efficiency in managing product information and significantly reduce the time to market6.
Challenge n°4 in industry: Providing an exceptional product experience
PXM (Product Experience Management) is one of the key manufacturer challenges. As product catalogs are large, shoppers want to have options in their product research to ensure that a product matches their needs, and this raises multiple challenges for manufacturers: 77% of shoppers7 see this research as « complicated » or « difficult ».
They must often choose from among a large selection of filters, struggle through several pages of search results and compare very similar products with the same features… These product research problems deteriorate the shopping experience, whereas 86% of shoppers8 are prepared to pay more for an exceptional shopping experience.
PIM (Product Information Management) solutions optimize the search experience for shoppers. PIM lets you organize product information, model data on several levels and use this information to create structured product catalogs (categories, sub-categories, collections…). It becomes easier for shoppers to find the product they need from among a large selection.
PIM also allows you to provide a targeted product experience. Through the unique database, Product and Marketing teams can customize product information to each shopper's profile and preferences. This means that they have access to the right information at every stage of their customer journey.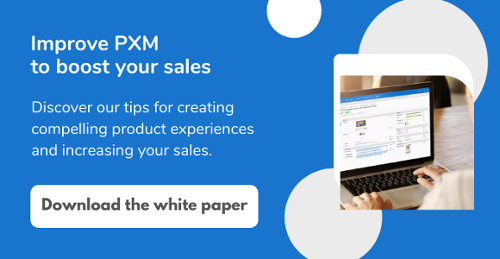 ---
1 Chenevoy, C. C. (2021, February 22). Les 5 choses à savoir pour mieux gérer la donnée produit. lsa-conso.fr.
2 Crépeau, J. C., &amps; Ressouches, N. R. (2021, September 28). Big data dans l'industrie : harmoniser pour mieux régner. sqli.com.
3 Gordet, J. G. Centraliser l'information produit en vue d'améliorer le time-to-market. bearingpoint.com.
4 Siemens. What is manufacturing compliance? plm.automation.siemens.com.
4 IAC Partners. Comment accélérer son time-to-market ? iacpartners.com.
5 Lamellière, F. L. (2016, March 1st). Comment l'optimisation de l'information produit accélère le Time To market. journaldunet.com.
6 Santis, M. S. (2019, November 8). Comment réussir son time to market ? Définition et conseils. appvizer.fr.
7 Gartner. The B2B Buying Journey The B2B buying process has changed, has your sales strategy? gartner.com.
8 Kulbytė, T. K. (2021, June 24). Key customer experience statistics you need to know. superoffice.com.