Do you publish your catalogs on time?




Do you manage your publications independently?
You publish various print and digital magazines, catalogs, leaflets,
brochures or applications to market your products, which requires you to:
Check information
Update data
Enter new references
Produce attractive publications with content adapted to targets and local markets
Contact product managers and suppliers to ensure that the data is reliable
Approve designs, texts, images, prices…
Manage a team of players with different crafts, profiles and knowledge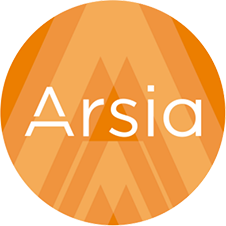 Arsia is a collaborative tool,
which facilitates the page layout and customized updating of all your print and digital publications, while taking into account the specificities of your product information and the relevant medium.

Reduce back-and-forth exchanges
between the various contributors
to your publication processes

Improve communication and flexibility
of your omnichannel strategy

Manage your print and digital publications
in full autonomy.
Creative possibilities
and support functions
Arsia offers a multiplicity of creative possibilities thanks to Adobe Indesign Server©, the image library (DAM) and the page setting functions that are easy to use without any prior DTP experience, to help you produce attractive layouts in line with your editorial messages.
Data enrichment and synchronization
Information enrichment and automated updates synchronized with your e-Commerce platforms, your Information System (ERP, CRM, DAM) and the Alpia PIM to ensure product data consistency in all of your print and digital media.
Optimization and team coordination
Workflow optimization and automation of validation processes , with comments handled directly on the platform and automatically forwarded to the relevant team members (graphic artist, copywriter, marketing…), import/export functions in the most popular formats (PDF, InDesign, XML, HTML 5 Kiosk …).
Assisted page layout
Arsia integrates perfectly with your information system and offers page layout assistance to best present your information in your chosen formatting.


Multilingual versions
Manage versions translated in different languages , customize according to context and target audience, and publish it all from a single interface.
Workflow management
Arsia 's highly-configurable workflow engine facilitates interactions among your publishing team members (agency, designers, marketing, etc.).


Product data synchronization
Synchronize information and redefine workflows, facilitate and ensure security in updating, enhancing and processing of your product data for all of your print and digital publications.
Data collection and enrichment
Optimize the collection of your product information (photos, texts, prices) and define your own workflows, combining consistency of information and specific character of each medium .


Arsia Kiosk Module
Manage your digital publications with a dedicated tool designed for tablets and smartphones.

With Arsia, publish

more

, publish

better

, and in full

autonomy!
pages per publication on average
media per environment on average

Let's Talk
Discover
our software solutions
Ask for a
demo!

Looking for an answer or more information?
We'll be happy to hear from you.