Green, Made in France, eco-friendly… Consumers are taking their social and environmental concerns into consideration in their shopping choices and making new demands with 90% of shoppers1 expecting brands to engage in these issues and to help them shop more responsibly.
To adapt to the new demands of shoppers, businesses are implementing concrete actions including designing eco-friendly packaging options, reducing their environmental impact, providing transparency on the origins of their products… These efforts are essential to get the best results with 80% of businesses2 increasing their customer loyalty and 69%2 increasing their brand value.
Find out what shoppers are looking for in terms of ethics and environmental responsibility and how businesses are adapting to these new demands.
Ethics and Environmental Responsibility in eCommerce
Implementation of concrete actions
The Covid-19 crisis accelerated the growing awareness around social and environmental matters and shoppers are now mindful of these issues with 50% of shoppers3 identifying as « eco-friendly ». Since the start of the crisis they have begun looking for brands that share their moral and ethical values with 62% of consumers4 preferring to buy from a brand with similar principles.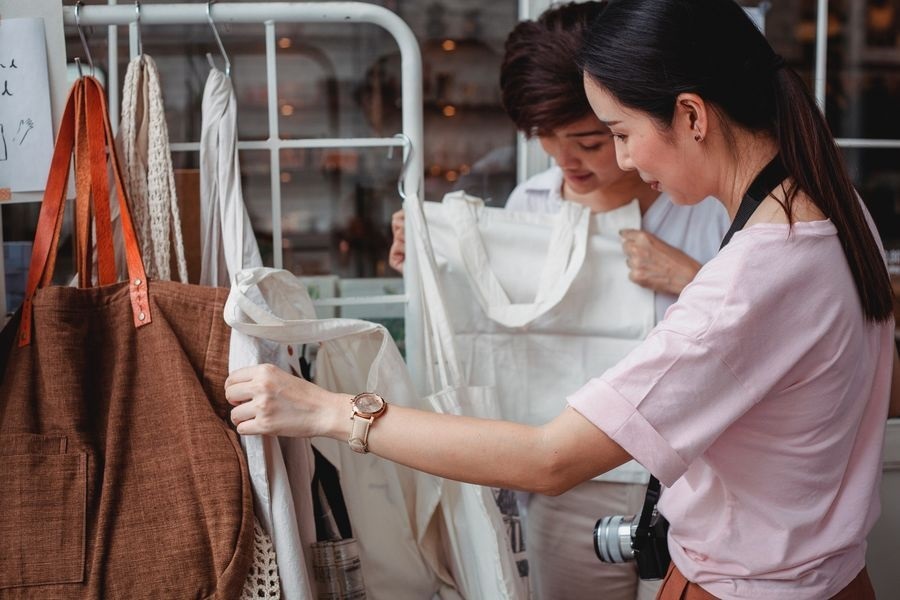 Striving to respond to the new concerns of shoppers, brands are optimizing their manufacturing processes to make them more respectful of the environment. For example, the clothes brand G-Star Raw has launched a line of sustainable denim called « Raw for the Planet5 ». For this collection, the brand is making their jeans more responsible: cleaner indigo dying process (15% less indigo, zero sulfates, zero salt…), clothes dried naturally outdoors, 98% of wastewater recycled…
Businesses are also designing more environmentally friendly packaging for their products. One example is Head & Shoulders, a Procter and Gamble (P&G) brand, who have created a shampoo bottle made from plastic containing 25%6 waste plastic collected from beaches in France and Northern Europe. This sort of initiatives is widely popular with 36% of shoppers2 supporting brands making similar efforts.
Additional delivery options
82% of shoppers7 are also prepared to wait longer for a more environmentally friendly delivery with companies now providing more responsible delivery options.
One example is Amazon's « No-Rush Shipping8 » option which lets shoppers delay their delivery in exchange for a reduction and/or a reward. On a human and ethical level, this reduces pressure on the company's supply chain.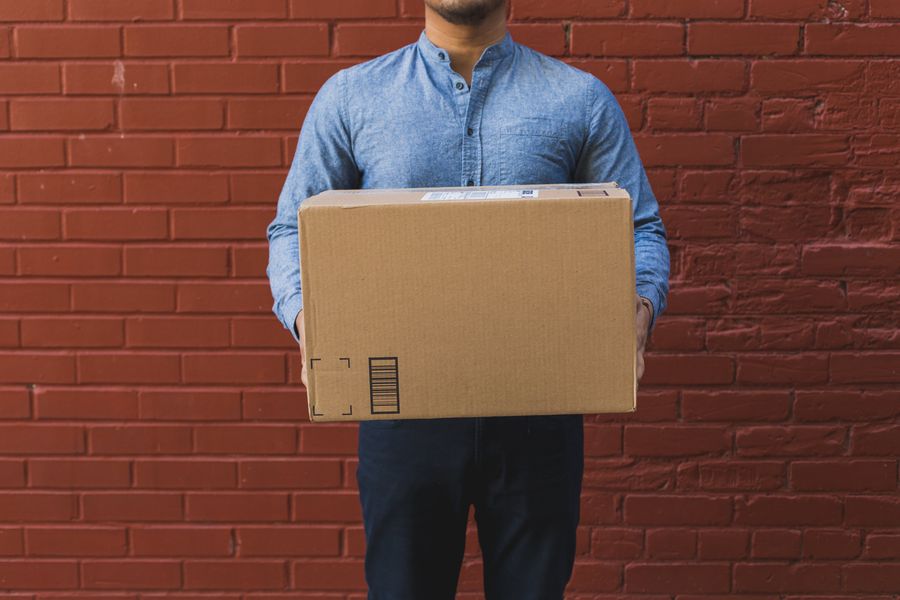 The leading Marketplace has also created Amazon Day Delivery8 for its « Prime » members. This option allows shoppers to minimize the number of packages they receive by choosing a specific day of the week to receive all their packages. In return, Amazon commits to grouping together as many orders as possible in one single package. From an environmental perspective this option reduces carbon emissions and packaging.
These incentives are essential to help shoppers adopt new purchasing habits with 57% of shoppers9 wishing to reduce their human and environmental footprint.
Guidance for shoppers
A majority of shoppers (88%10 in the USA and the UK) now expect businesses to help them shop smarter. After the actual purchase, businesses must fulfil an advisory role for shoppers to support them in their future use of a product.
For example, the textile brand Eileen Fisher11 encourages shoppers to wear their clothes for as long as possible and then to return them to be reworked and/or resold. These initiatives are important to teach shoppers to be more responsible: 64% of consumers12 are prepared to change their shopping habits.
The importance of providing the right information
Consumers are looking increasingly closely at the products they buy with 53% of shoppers3 choosing biodegradable and/or eco-friendly products and 42%2 regularly investigating the recyclability of packaging. Product features aligned to these values are among the upstream research elements that are « important » for 70% of shoppers9.
This makes it necessary for brands to publish reliable information on trusted certifications13 (ISO certifications, eco-labels, rewards…) and to communicate as much information as possible14 on the origins of their products. For example, Patagonia has chosen full transparency and provides shoppers with detailed information on each of their products including the origins of materials, the processes involved, the power and water consumed… Since 1985, they have been donating 1%15 of their annual revenue for the protection and restoration of the environment.
On an eCommerce site it is essential to highlight this information with 70% of consumers16 preferring to buy from environmentally responsible eCommerce companies and 53%16 taking environmental, responsible or ethical elements into consideration for their online shopping.
To conclude, businesses must implement concrete actions and provide shoppers with all the relevant information to help them make more responsible choices: certifications, information on manufacturing processes, transparency on the origins of products… When you are dealing with a lot of product references, managing this data can quickly become time consuming and tedious: centralization, adaptation for several languages and countries, proofreading process, approval… and requires the use of high-quality software designed specifically for product information management.
---
1 Puget, Y. P. (2020, February 19). 90% des consommateurs attendent des marques qu'elles s'engagent ! lsa-conso.fr.
2 Capgemini Research Institute Analysis. (2020). How sustainability is fundamentally changing consumer preferences. capgemini.com.
3 The global consumer : Changed for good. (2021). www.pwc.com.
4 Business Wire. (2018, December 5). Majority of Consumers Buying From Companies That Take A Stand on Issues They Care About and Ditching Those That Don't, Accenture Study Finds. businesswire.com.
5 Leboucq, V. L. (2018, June 19). Le jean veut se racheter une conduite durable. business.lesechos.fr.
6 Myriam Chauvot, M. C. (2021, October 29). Plastique recyclé : de la plage aux bouteilles de shampoing Head & Shoulders. lesechos.fr.
7 Meier, G. M. (2021, August 13). Eco-Friendly Shipping : Do Shoppers Care? multichannelmerchant.com.
8 James, L. J. (2021, August 6). How The Conscious Consumer Is Revolutionizing E-Commerce. forbes.com.
9 Haller, K. H., Lee, J. L., & Cheung, J. C. (2020). Meet the 2020 consumers driving change. ibm.com.
10 Townsend, S. T. (2018, November 21). 88% Of Consumers Want You To Help Them Make A Difference. forbes.com.
11 Loyd Miller, L. M. (2019, July). The Elusive Green Consumer. hbr.org. Consulté le août 2019
12 Rogers, K. G. (2021, June 24). The CEO Imperative : Make sustainability accessible to the consumer. ey.com.
13 Raffin, E. R. (2021, March 15). E-commerce : 15 éléments de réassurance indispensables pour son site marchand. blogdumoderateur.com.
14 Molga, P. M. (2010, January 11). Il faut consommer autrement. lesechos.fr.
15 1% for the Planet.patagonia.com.
16 E-commerce et RSE : The Green Deal.home.kpmg.