Competition in the retail sector has been intense over the last three years! 90% of businesses1 agree with this and 48%1 consider that competition is « much tougher » than before. To remain competitive businesses are having to provide a unique offer, to constantly launch new products or services and to adapt quickly to market changes.
To achieve this, it is essential to use competitive intelligence: 90% of businesses in the Fortune 500 list2 are using competitive intelligence to give them a competitive advantage and 62%3 are planning to invest more on this area.
However, there are many challenges involved in implementing competitive intelligence: gathering data (52%4), choosing the most relevant information (46%4), centralizing and organizing this information (39%4)…
Discover the definition of competitive intelligence, the key benefits and the difficulties involved in its implementation.
Competitive intelligence: Definition
Competitive intelligence involves implementing processes for observing and analyzing the activity of your competitors (product offer, communication strategy, new products/services...) and includes some critical stages: identifying the competition, gathering data, organizing, and centralizing information, sharing this information with the relevant departments…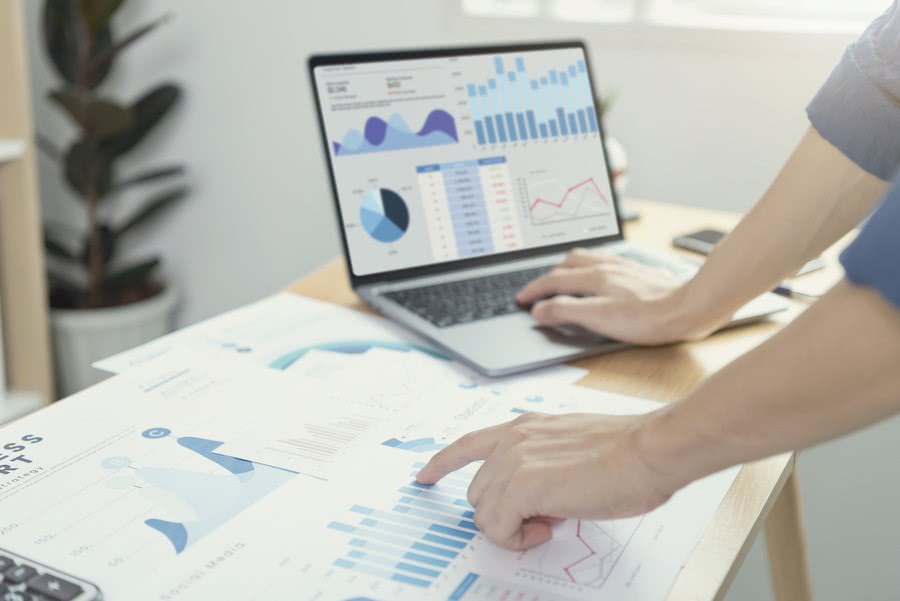 Competitive intelligence is a major challenge for businesses: 61% of them4 see it as « important » and 16% as « absolutely essential4 ». This observation process allows them to understand the position of their competitors on the market and to adjust their own strategy to remain competitive: rates, launch of new range, innovations…
The benefits of competitive intelligence
Competitive intelligence provides numerous benefits, both in quality and quantity5 not least of which are growth and increased revenue.
Businesses allocating a lot of time and money to competitive watch achieve more growth. By monitoring the competition effectively, businesses can improve their position on the market and identify opportunities for growth: developments, latest innovations, trends... This gives them the wherewithal to schedule actions and to thwart the competition (price change, launch of a new product, change in stock levels…) and develop their competitive advantage: 90% of them5 say that competitive intelligence contributes to their organization's success. 52% of companies5 say that their revenues have increased through using competitive intelligence.
The difficulties of competitive intelligence
Monitoring the eCommerce sites of your competitors
To remain competitive, businesses have to take an interest in the eCommerce sites of their competitors: this is the main source of information6 in any competitive intelligence process. For each eCommerce site being watched, you need to be informed about any changes and/or updates in their product information: price, product offer, available stocks…
When the brand has a vast product catalog, this watch process can quickly become time consuming. It requires that businesses connect regularly to competitor eCommerce sites and search each web page for strategic information. This search is the most time consuming competitive intelligence activity (43%7) followed by data analysis (32%7) and sharing information with the relevant departments (26%7).
Multiplication of information sources
To stay ahead of the competition, 89% of businesses5 state the importance of managing the product information on their own websites. They also need to control their product information on all the distribution channels on which their products are marketed: multiple Marketplaces, distributors, sales networks, social selling… On average, 71% of businesses8 are monitoring at least three different information sources.
As there are many different distribution channels to monitor, this task can be extremely time consuming. On each selling channel, a business must monitor changes in distributor prices, monitor stock levels and systematically examine the quality of product data: reliability, completeness, precision, adaptation to each selling channel, translation…
Sharing competitive intelligence findings
It is essential to share the results of competitive intelligence with the relevant teams9 : Product, Marketing, Sales, SEO… Sharing this info provides them with a global view of the company and encourages teamwork. Businesses making regular efforts on competitive intelligence are 155% more likely9 to generate increased revenue than other companies.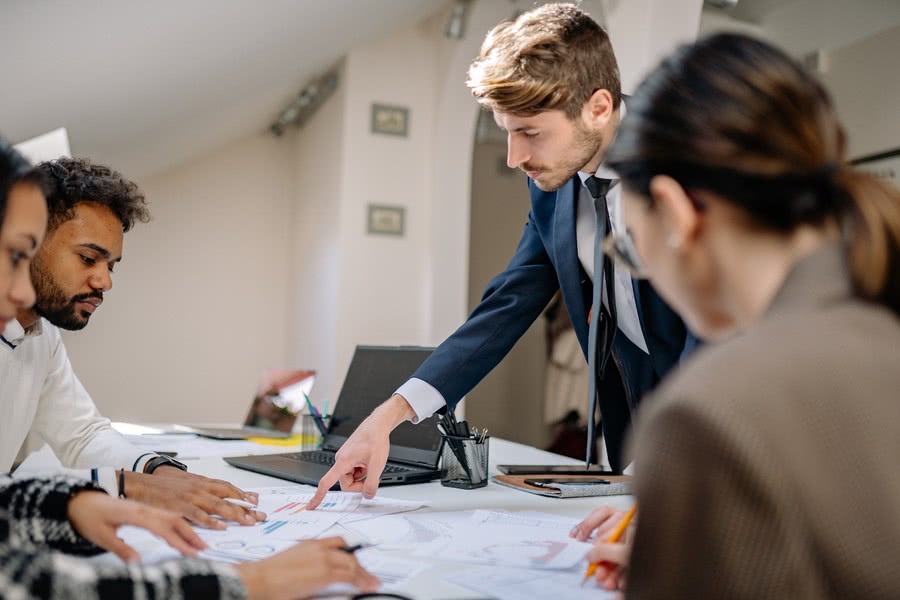 However, sharing this information is one of the main obstacles11 facing businesses in the implementation of competitive intelligence. Far too often, the different departments in a company receive information that is not adapted to their needs: 50% of them11 do not use this information.
Boost your efficiency with a competitive intelligence solution
For a business, implementing a productive competitive intelligence process is seriously challenging: only 12% of the data3 gathered is analyzed.
A competitive intelligence solution allows you to carry out the entire competitive analysis process: gather strategic information, analyze, summarize… and greatly increases efficiency. Businesses using competitive intelligence solutions find the information they need 4 times faster3, generate 4 times more revenue3 and make strategic decisions 5 times faster3.
To sum up, competitive intelligence gives you a serious competitive advantage on the market. This does not mean that its implementation is problem free: gathering data, centralizing, and organizing information, sharing information with the relevant departments… The solution to these problems is to use a competitive intelligence solution to save time and to simplify your competitive analysis process.
---
1 2020 State of Competitive Intelligence.crayon.co.
2 Newson, J. N. (2020, July 31). 10 Competitive Intelligence Statistics : Do Your Competitors Know These? jimmynewson.com.
3 Hover, Z. H. Competitive Intelligence : 19 Statistics That Will Blow Your Mind. evalueserve.com.
4 Crayon. 2022 state of competitive intelligence. www.crayon.co.
5 Mishra, A. M. (2021, May 16). A Guide to Competitive Intelligence. fireflies.ai.
6 Guta, M. G. (2020, January 14). 94% of Businesses Investing in Competitive Intelligence, How About You? smallbiztrends.com.
7 Dumas, E. D. (2020, January 31). How to Share Competitive Intelligence Across Your Organization. www.crayon.co.
8 Contify. 2021 Contify's Benchmark Report for B2B Marketers. contify.com.
9 Bond, C. B. (2021, December 29). Who Uses Competitive Intelligence ? A Quick Tour of the 4 Major Stakeholder Audiences.
10 Mirman, E. M. (2019, February 15). Top 5 Competitive Intelligence Challenges from Industry Professionals. www.crayon.co.
11 Ranjan, P. R. (2022, July 21). 3 Common Market & Competitive Intelligence Problems and Their Solutions. contify.com.